News 2019
January 2019
PRAISE JESUS!
GOSPEL OUTREACH & FEEDING
(Brothers and Sisters, we praise our LORD GOD for YOU!! Because of HIS great LOVE for you HE has given lots of fruit and treasures in Heaven to your account. This is GOOD ground our LORD had you sow into - ground that brings forth an abundance for YOU!)
CLICK PICTURE BELOW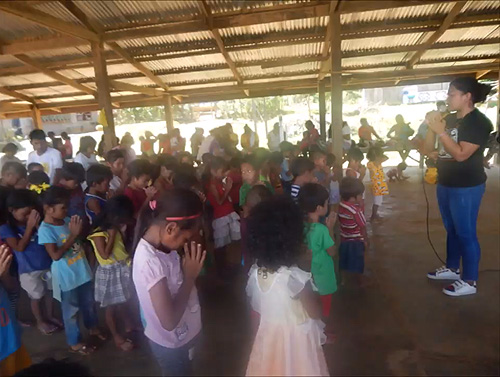 More Treasure in Heaven for each one of you.
Thank you and God Bless you
TESTIMONY
(We are so Thankful for all our Lord is doing with Jackielou. As most of you know our School Sponsorship was started by helping her go to school. She has been so Faithful to our LORD!

She is Refuge House Youth Leader, teaches kids, Praise & Worship Leader, Youth House Church Leader and has even completed pastoral studies. She has been an excellent student and graduates this year from high school.

Her desire & prayer is to go to college this June 2019 to become a teacher as well as continue her work for the LORD. The expenses for her first year at college are approximately between $1,300.00 to $1,500.00. This includes tuition, school projects, books, uniforms, shoes, socks, etc., food and snacks, and transportation back and forth to college from Refuge House.

She is so humble, thankful and precious!

Please be in prayer for the provision for her to continue her education.
Thank You,
Hallelujah Harrell & Princess Lolita)
The Picture below is of some of the School Sponsored Kids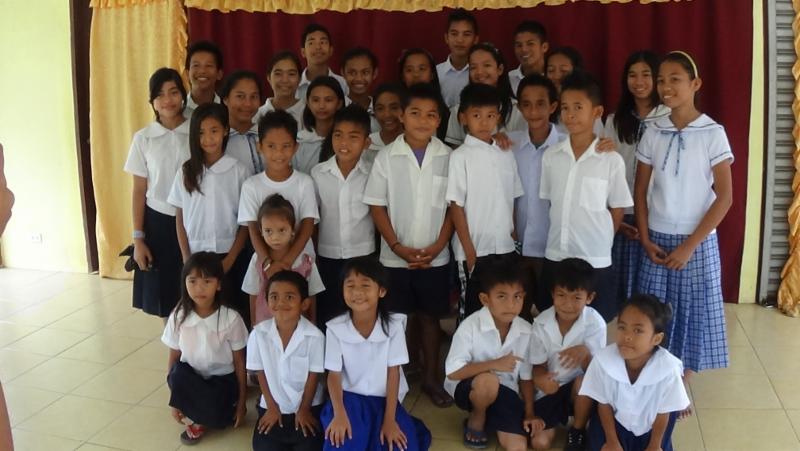 REFUGE HOUSE CHURCH
Our Sunday services continue, and we are thankful for the word of encouragement from the Bible for us to continue to live our life with the grace and provision of our Heavenly Father in our life. In everyday needs our Lord Jesus Christ provides, even the strength that we need every day.
Wednesday prayer warriors: we pray without ceasing because we believe that our Heavenly Father will always work in our prayers. We always thank our Heavenly Father for all the people who are part of I Am Born Again Ministries. We are always praying for you.
Our Bible study here at Refuge House Church every Friday and Saturday, and in every house visitation and in children's Bible study and feeding, we are thankful for the works of Holy Spirit within us as we continue to do the will of our Heavenly Father, to continue to seek first His kingdom and share with other people His great love for us.
Everyday everyone continues to pray every prayer request you send and worship the Lord. They pray and sing praises as well as they continue to memorize the Bible verses. We are thankful our kids are connected to our Heavenly Father as they continue to seek the presence of the Lord to be able to lift up prayers. Everyday, each of the kids are praying for healing, protection, provision in your life who are part of I Am Born Again Ministries, thanking our Lord Jesus Christ for your good heart!
Every day the Kids are thanking our Heavenly Father for your help, so they can go to school and finish their study and reach their goal to have a good life. Thank you so much for the opportunities that you give for the children. That is why every day in every activity here at Refuge house, everyone is giving their best in prayer and thankful heart to our LORD JESUS for each one of You.
Thank you and God Bless you.
CHRISTMAS GIFTS
Christmas gifts and bicycles have been given this month. What a great blessing! Great opportunity to share JESUS to whole families! We will share some videos this month. Thank you so much for your precious gifts for the kids!
IN CLOSING
Everyone at I Am Born Again Ministries prays that you and your family will have a blessed, healthy and prosperous New Year. We all are so thankful for you and love you much!
Call for Prayer -- Phone #229-326-9239
THANK YOU & GOD BLESS YOU
Hallelujah Harrell, Princess Lolita,
Refuge House Team & KIDS!!

I AM BORN AGAIN MINISTRIES
PO BOX 525
Micanopy, FL 32667-0525
501-C3
Back to Top | News 2018 | News 2017 | News 2016 | News 2015 | News 2014